Transport shrink wrap
Transporting goods come with enormous responsibilities. Your clients rely on you to move goods over long distances without their goods being damaged. For some large objects with odd shapes, this can be a daunting task. Heat shrink wrap has found an important application in the transportation sector. Our Verisafe transport shrink wrap and cargo wrap keep items of all sizes safe from dust and weather influences.
Some transporting assignments bring along unique challenges. Sometimes objects don't fit in a standard trailer. This exposes it to harmful factors from outside and leaves it vulnerable to damage. No matter the size of your cargo, transport wrap is the solution of choice for any transportation company confronted with these problems. Cargo wrap packaging even allows you to cover up something like a helicopter. There's no better way to protect the goods you are moving.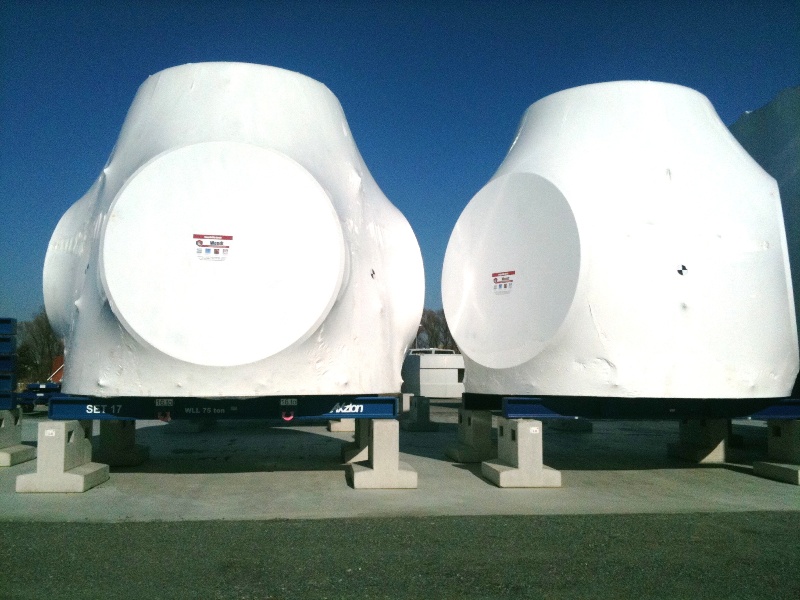 Properties of Verisafe transport shrink wrap
Over the years, we've partnered up with several transportation companies. Transport shrink wrap packaging has solved plenty of their issues. In close collaboration with our clients, we've improved our product. Investments in R&D has led to some superior qualities.
Great puncture resistance.
Unrivalled fire retardant properties (certifications are available)
Shrinks with the same power in all directions, allowing a perfect fit every time.
Protect against powerful wind and weather along the road
Developing an exceptional product demands a continuous effort. We have listened to transportation companies to create the best cargo protection possible. Because of the feedback we receive, we know what we need to do to keep you satisfied. Together we deliver the goods in perfect condition.
Next to rolls of transport shrink wrap, we also provide you with the right accessories and advice. Use the shrink wrap heat gun properly during installation for skin-tight protection when using the cargo wrap or transport wrap.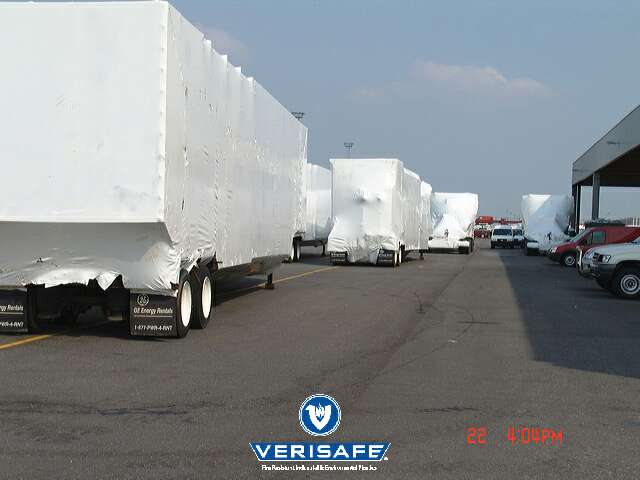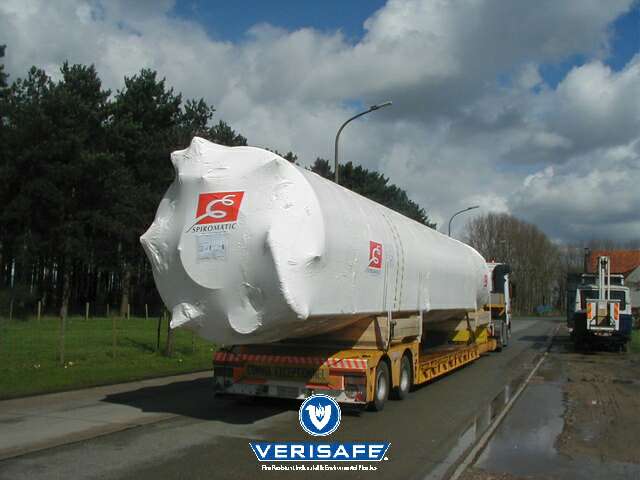 Benefits of using quality cargo wrapping solutions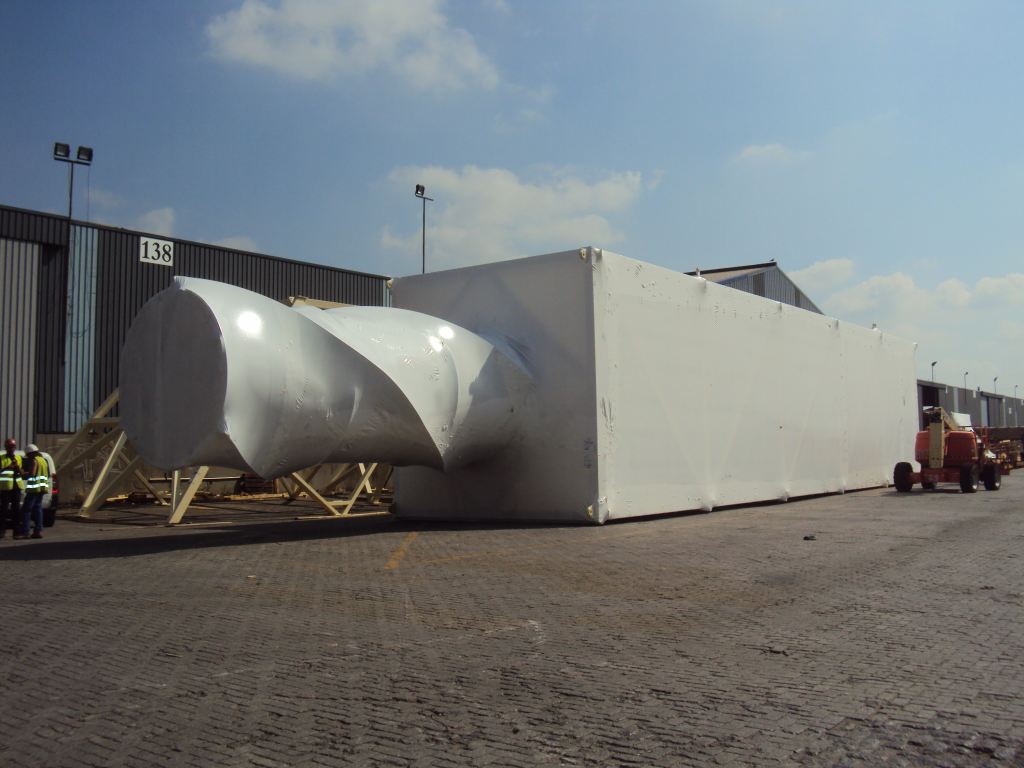 Using high-quality cargo wraps or transport wraps brings along a lot of interesting benefits.
Transportation is a delicate business. You are trusted with valuable goods and clients have high expectations. You must execute every delivery without the goods being damaged. Heat shrink wrap is the only way to safeguard your load from the smallest scratch.
Just like you, we are used to high expectations. Protecting cargo is one of the most demanding applications for shrink film. We hope you keep us accountable for producing the best quality heat shrink transport wrap possible. We are looking forward to your feedback to do it even better.
Ecological transport wrapping solution
The transportation business is under a lot of pressure to become greener. Heat shrink wrap is an excellent way to shield products without harming nature. In contrast to other solutions, shrink wrapping is both effective and ecological.
During the process of production of Verisafe shrink plastic, we create no pollutants. The polyethylene used for production comprises nothing but carbon and hydrogen. Our heavy duty transport shrink wrap is chemically inert, and it's recyclable. Step by step, we help your business to become greener.
If you have urgent deliveries that need to be wrapped, it will please you to know we have a large stock. Products that are in high demand are always available. We can deliver large quantities out of our stock. We produce different sizes and colours on demand.
Solicom's clients come in all sizes. Many big transport companies rely on the Verisafe brand to keep goods safe. But also, many small businesses come to us for safer transport or warehouse logistics.
How to protect your cargo with a cargo wrap
Product development is driven by market need. Because of this, Verisafe film comes in many variations. For example, we can change the level of fire resistance or thickness to meet your demands. Different transporting jobs require different transport shrink wraps. We got you covered! The Solicom sales team is at your disposal to select the product best suited for you.
Our humble beginnings in western Europe have not stopped us from becoming a global market leader. We achieved this by building a network of partners and experts. It's our goal to keep improving our products and remain the obvious choice for transportation companies around the world.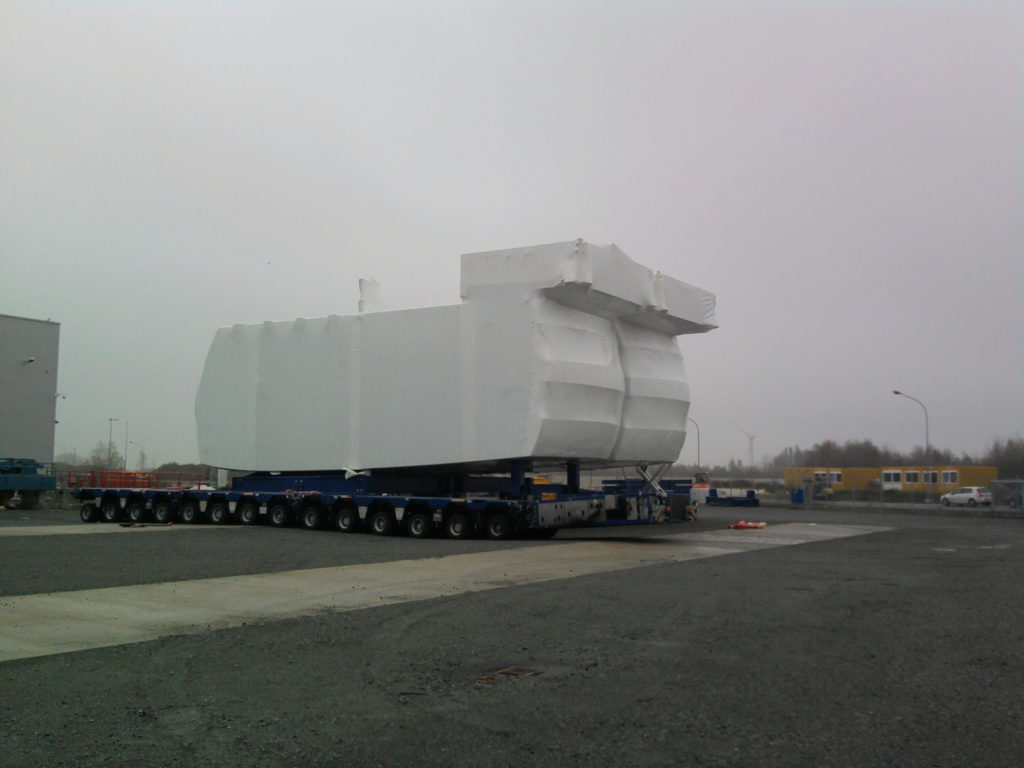 Do you want the best possible protection for your cargo? Tell us what you need, and we will make it happen. Our experts will help you get the level of protection you need.
Do you want the best possible protection for your cargo? Tell us what you need and we will make it happen. Our experts will help you get the level of protection you need.
CHECK OUR OTHER SHRINK WRAP SOLUTIONS
Ready to make your order? Our sales team will guide you to buy the heat shrink wrap best suited for your needs.
Contact us for more information
Interested in our products or would you like more information ? Call or email us, we are happy to advise you.
FAQ
Can you travel with a shrink wrapped boat?
In order to transfer your bot, you should apply the shrink wrap differently. However, shrink wrapped boats normally don't need supporting structure.
How much does it cost to shrink wrap a pallet?
Because it can be used for various ends, Verisafe shrink-wrap comes in many variations. Depending on the size of the pallet and the needs of products we will change the thickness and several resistances in order to keep your products safe.
What is the difference between shrink wrap and plastic wrap?
Plastic wrapping is a stretchable plastic film that is wrapped around the object. Due to its stretching qualities it holds the load together. Shrink wrapping on the other hand is placed loosely around the items and is heated. That way it shrinks tightly when the heat is applied and it holds the cargo in place.
Can you ship shrink-wrapped boxes?
Yes, shrink wrapped boxes are perfect for shipping. By applying this to a box you have extra insurance. It will protect the box against water and uncareful handling.
When should shrink packaging be used?
You should use shrink wrapping when you have a product that you want to protect during shipping or storing. This way you can ensure the best quality upon arrival.
How do you calculate shrink wrap?
Before we can give an exact calculation we need to know the dimensions of the cargo that has to be shipped. Once we know how big the load is we can calculate how much shrink wrap is needed.