Shrink wrap for boats
Looking for a solid solution to protect your boat or yacht against severe weather or damage during the winter months? A protective boat wrap with a high-quality shrink wrap offers a reliable solution.
During winter, countless boat owners keep their boats away from the water. In this period, it is important to keep your boat in mint conditions. Heat shrink boat wrapping protects your yacht or sailboat from damage.
Solicom specialises in protecting industrial applications. The Verisafe shrink wrap for boats provides optimal protection against the sun, wind, harsh weather, dust, and other damaging forces. The skin-tight cover allows you to transport a boat protected from weather conditions and other harmful factors. For this reason, Verisafe heat shrink wrap has become a favourite among boat enthusiasts.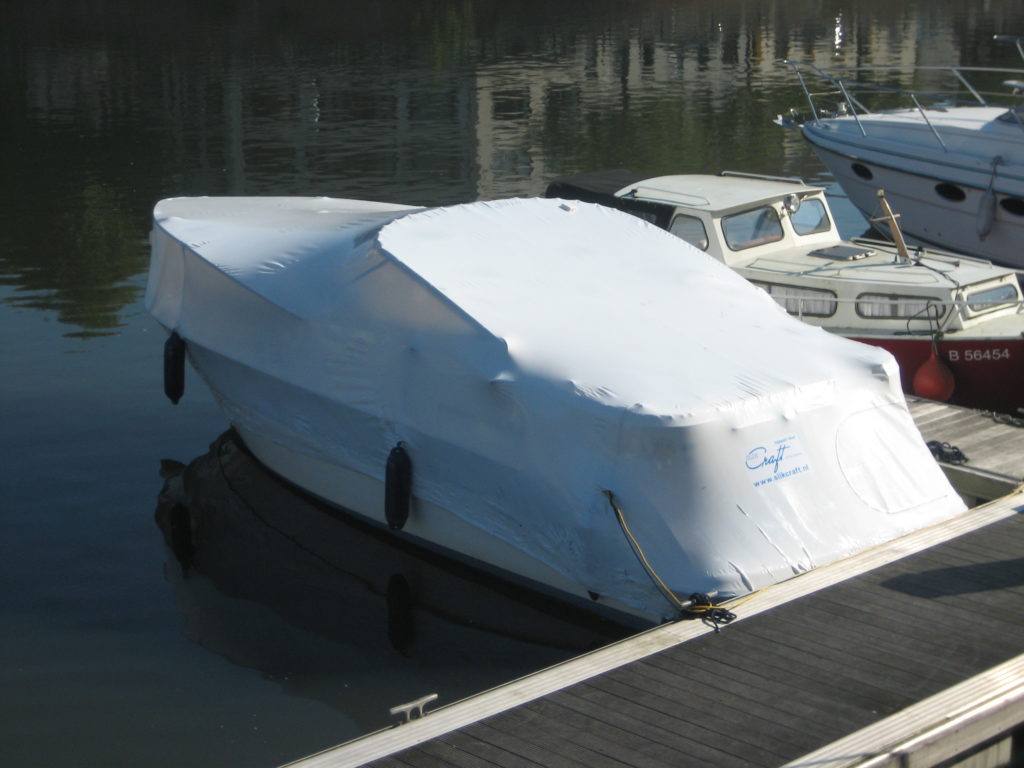 Choosing a protective shrink wrap for boats?
Keeping your boat in excellent condition during the winter months is difficult. Sun, rain, hail and storms can cause serious damage to your boat. The colours of the boat will fade as it has to endure harsh weather conditions.
A boat wrap or yacht cover ensures that your boat is protected and looks like new for longer. Our boat wrap offers reliable protection for inside or outside storage and transport.
Protect your boat from the elements
Keep the colours of your boat vivid
Protect against harmful UV light
Protection against harsh weather
Keeps dust out
Fire retardant
Ecological solution
High-grade puncture resistance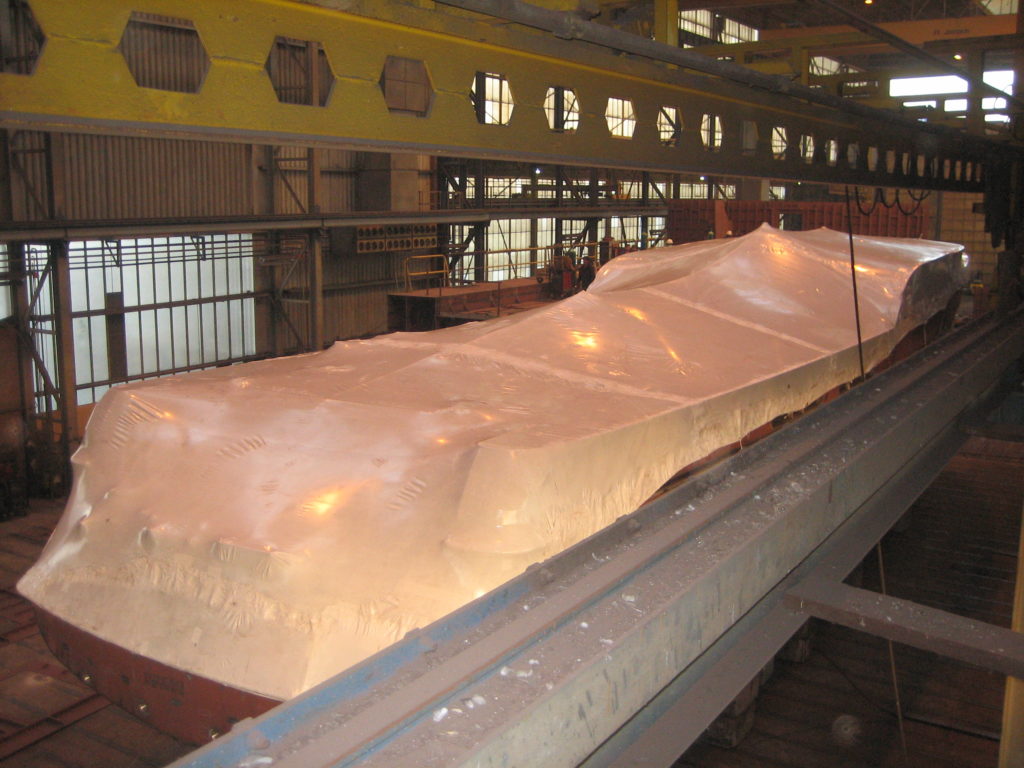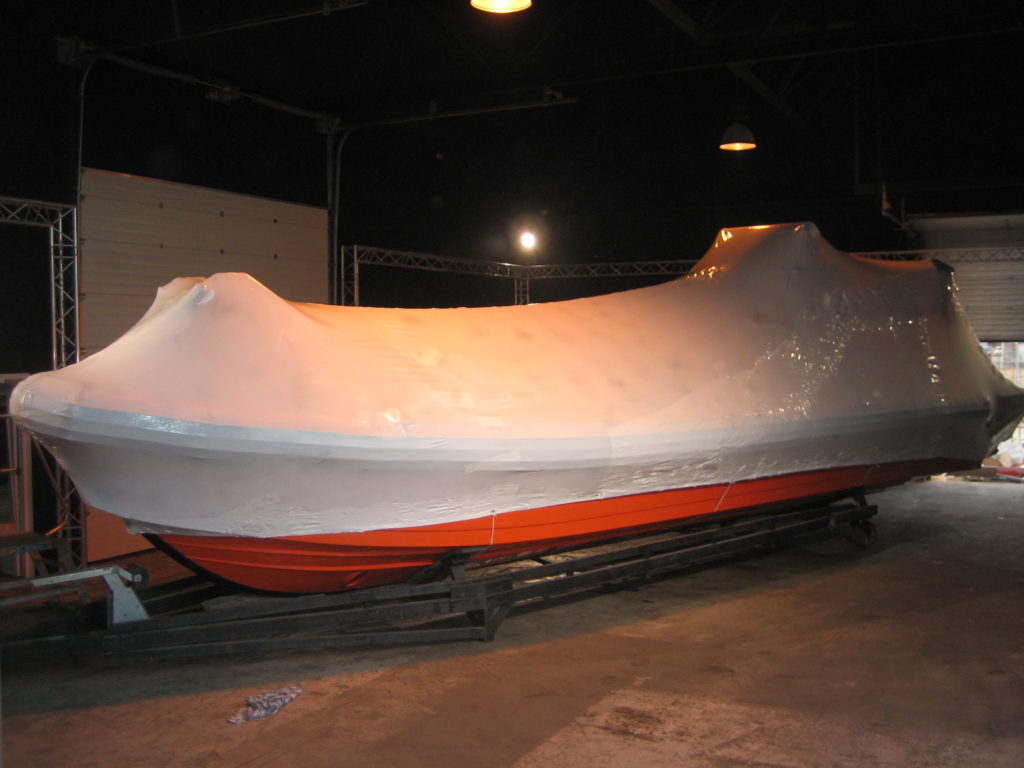 Quality shrink wrap for boats
The marine industry is one of the most challenging industries for our business. Boats have plenty of irregular shapes that need to be covered when encapsulating. Solicom has put special attention to its heat shrink plastic to meet these special demands. Heat shrink wrap for boats and yachts does not just need to be sturdy. Some other properties are very important as well.
The welding properties of Verisafe shrink film, for example, are unique. We have been able to reduce the shrink foil welding temperature by 10° compared to our competitors. This saves boat owners an extensive amount of time during film application. It also reduces the risk of puncturing during the welding process. Our heat shrink wrap has:
High-grade puncture resistance
UV ray stability adapted to your region
Bidirectional shrinking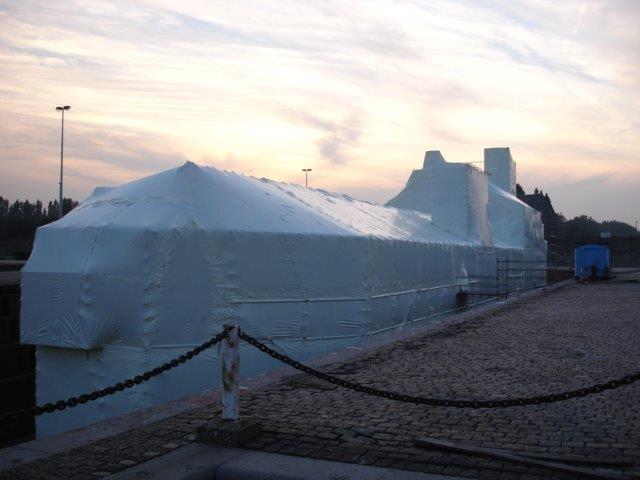 It has taken years of development to gain these specific properties. We are proud to say that our heavy-duty shrink wrap is used both by professionals and hobbyists. This proves the high-quality standards Verisafe meets and the ease of use.
We will, of course, provide you with the correct accessories to get the job done. Ask for our shrink wrap heat gun when making an order.
It's easy to see why Verisafe is popular for the winterization of boats. Shipyards around the world have been using Verisafe heat shrink wrap. Working closely with our clients is at the heart of our company. We have gathered feedback from shipyards that helped us improve our products.
We consider our clients to be partners in our goal to produce the best heat shrink wrap for boats available on the market. As a boat owner, you will strongly benefit from our partnerships. Today, Verisafe meets the highest standards for boat wrapping.
Eco-friendly boat wrap
There are a lot of misconceptions about heat shrink plastic. It would be harmful to the environment. This is far from the truth. We use polyethylene as the raw material for our shrink wrap for boats. Polyethylene is composed of carbon and hydrogen. So, it involves no actual plastic to produce.
We keep harmful substances out of the environment while using heat shrink wrap. The Verisafe products are chemically inert. It is completely recyclable. Protecting your boat will not hurt our planet.
We maintain a large stock. Therefore, products that are high in demand are always ready to be sent to existing and new clients. No matter the size of your yacht, we will be able to help you out. Make sure to contact us for more information about products best suited for boat wrapping. Some less common colours and sizes of shrink wrap rolls are available on order.
It doesn't matter if you have one boat or if you manage a shipyard. Plenty of small businesses and individual boat enthusiasts put their trust in Verisafe heat shrink wrap. If quality is your highest priority, we welcome you to the Versafe family.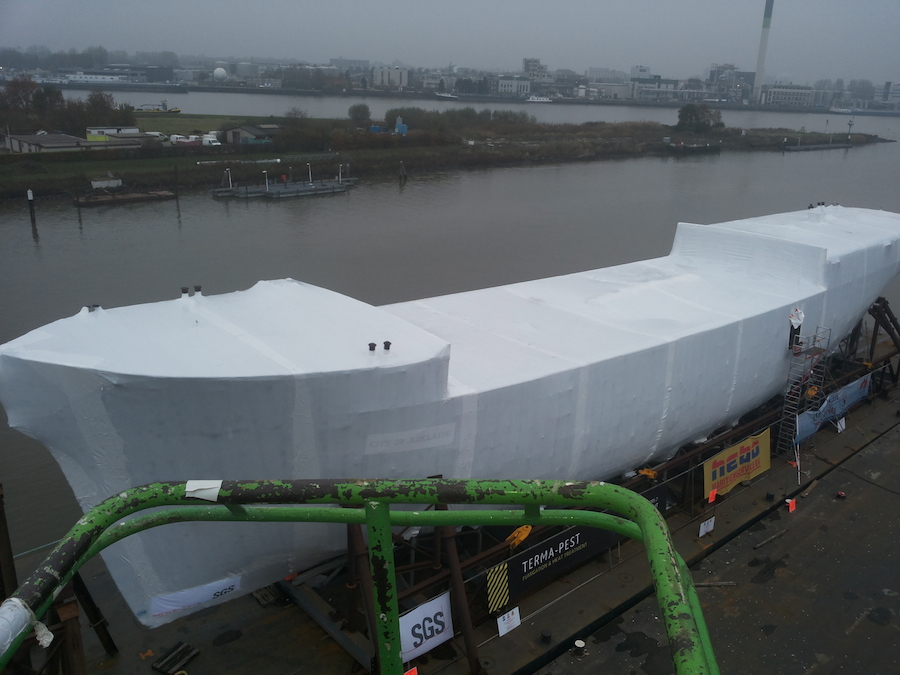 More information about the protective boat wrap
No boat is too big or small to wrap with a boat or yacht wrap. Shield your ship or yacht from the elements to keep it in the best condition.
We share your concern to protect your boat. You've made an enormous investment and you want to enjoy it much and as long as possible. Using heavy-duty shrink wrap makes sense. We dedicate ourselves to protect what's valuable to you.
Heat wrapping your boat is the single best solution to shield it from damage. People do this for storage or transportation. If one day you decide to sell your vessel, it will be in the best condition possible. The only damage to occur will be from the actual use of your boat. That's how it should be.
Do you have questions about the possibilities and applications of the Verisafe shrink wrap for boats? Would you like more information about wrapping your boat or yacht? Contact us. Our team is happy to help you with expert advice on boat wraps.
Contact us for more information
Interested in our products or would you like more information ? Call or email us, we are happy to advise you.
Check our other shrink wrap solutions
Ready to make your order? Our sales team will guide you to buy the heat shrink wrap best suited for your needs.
FAQ
Can I shrink wrap my boat myself?
Shrink wrapping your boat is considered very good for all boat owners. However, doing it yourself can be very difficult and cumbersome. We would recommend to look for professional help. This ensures that the boat it kept in pristine condition.
What is the cost to shrink wrap a boat?
The cost to shrink wrap a boat depends on the size of the boat, location and type of material. It's best to ask for quotes in your local area.
Is it good to shrink wrap a boat?
Shrink wrapping a boat is very good! It will keep your boat safe and in condition during winter storage. It prevents animals, weather and storage climate to affect the quality of your boat. Read our complete answer here.
How long does shrink wrap on a boat last?
This depends on the way the boat was wrapped and weather changes. In general, you can expect the wrapping to last for 6-12 months. Read more
What are the benefits of shrink wrapping a boat?
Protects your boat from the elements, including snow, ice, and harsh winds.
Provides a barrier against pests and debris.
Makes your boat more secure and helps to prevent theft or vandalism.
Helps to extend the life of your boat and protect your investment.
Can make transportation of your boat easier and safer.
Can provide an additional layer of insulation, which can be useful in colder climates.
Is a cost-effective way to protect your boat.
Can be easily removed when no longer needed.
Overall, shrink wrapping your boat can help to keep it in good condition and protect it from potential damage.